I need to organize & centralize tools & processes rather than having to drag everything out of a tool box, use it, then put it back in storage. I wanted a table or "station" that I could use for dollies, "t" dollies, Pexto style tooling, shop made stake tools, use slappers, mallets, bags, etc on in one place. Use for shaping & storing, more importantly giving me a project of my own to complete in a small amount of time (under 40 hours) in the evenings & on weekends to help keep me sane.... or as close to it as possible for one such as myself
So I did my research on what my needs are & what do I need to incorporate now so that I do not outgrow this equipment. What people on the forums have made, whats available for sale retail, viewed online, etc.
Then used all that info to make a metal shaping station for the shop. Nothing I've done here is something new or different than what others befor me have done, this is just my take on it.
Additionally if you see an idea on here that looks like an idea you shared, thank you for the help, because of the forums I have found many great ideas that I would not have incorporated into the station.
Enough chit chat, here's what I got done this weekend!
After sketching out the table top & hammer/tool tray in cad I burned out the plates for the project with our cnc plasma cutter. Top table is cut from 3/8" this steel & hammer/tool holder with trays is made from 11ga steel. I will mount this in the center on a piece of 3"x3"x.250" square tube for a nice stiff frame.
top plate cnc plasma cut with holes
Hammer/tool holder with trays
triangulated tabs for Pexto stake pocket styled mounts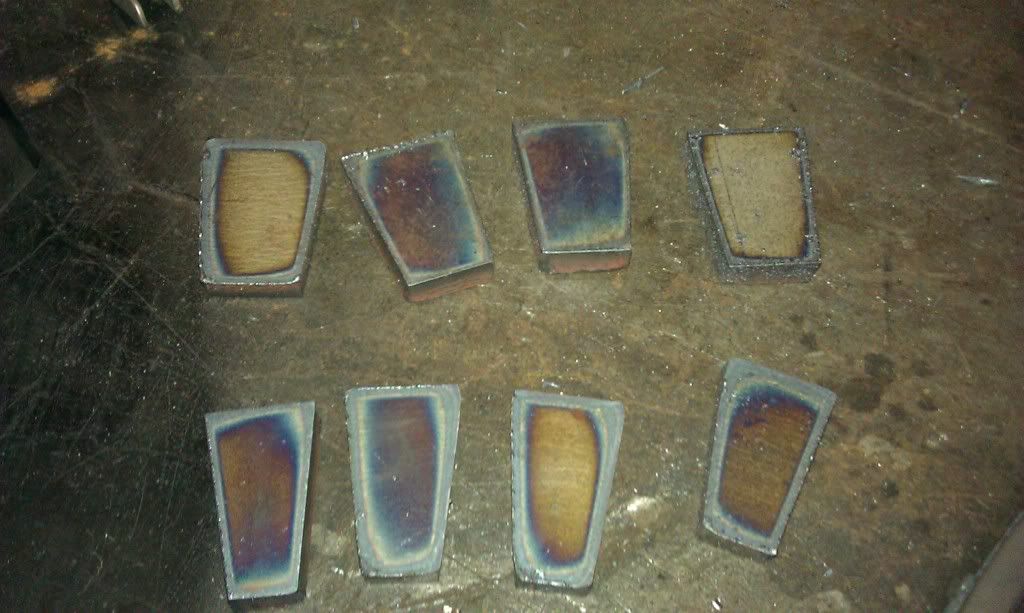 initial fit up of receiver material for shop built stake tools going in the top plate.one stake base each at 0°, 45° & 90° to the top plate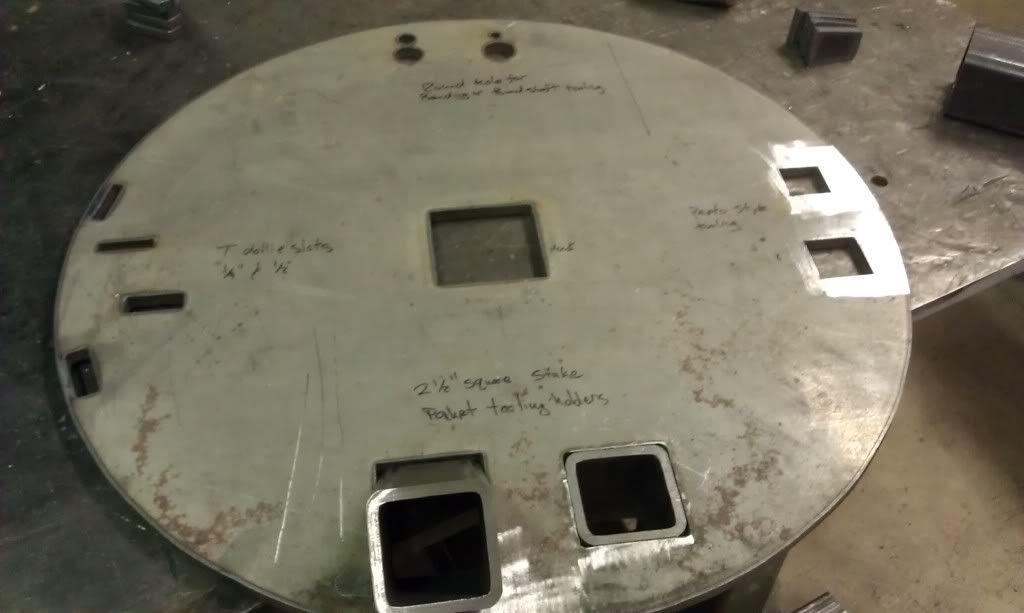 Here I needed to make some tools to help with the fit up of the storage pockets that go in the hammer/tool holder. Problem was wrapping the 11ga around the tight radius & keeping it 90° with the material I was tacking it to top & bottom. these nifty little "hand brakes" enabled me to make slight bends to make the shape I needed for the project.
Heres the first tray pocket (sitting upside down) on the hammer storage plate.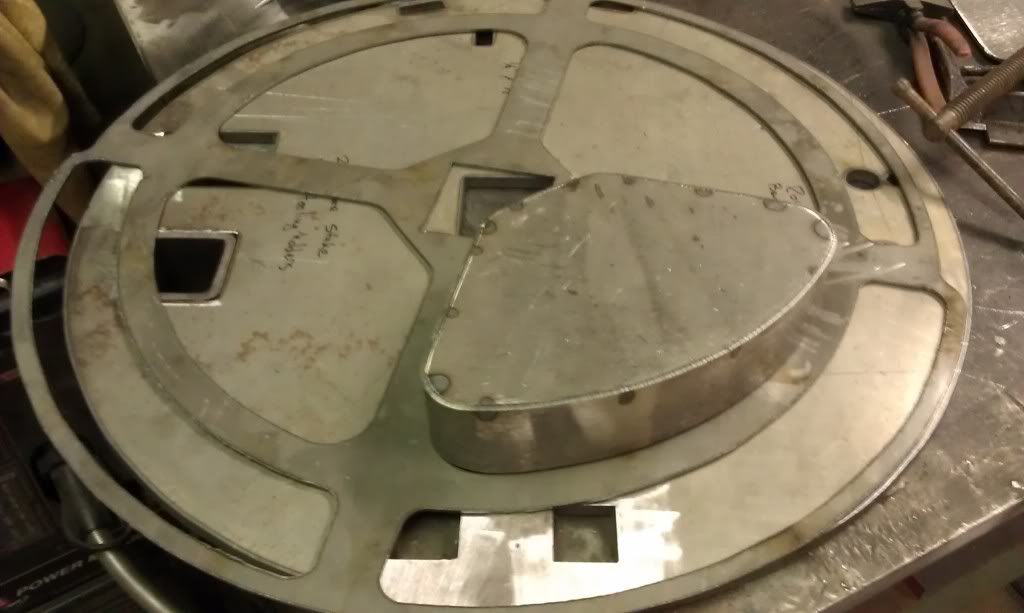 Hoping I can finish this up over the next few weekends, but for now thats all I have done to this point.